About Panda Bear Kennels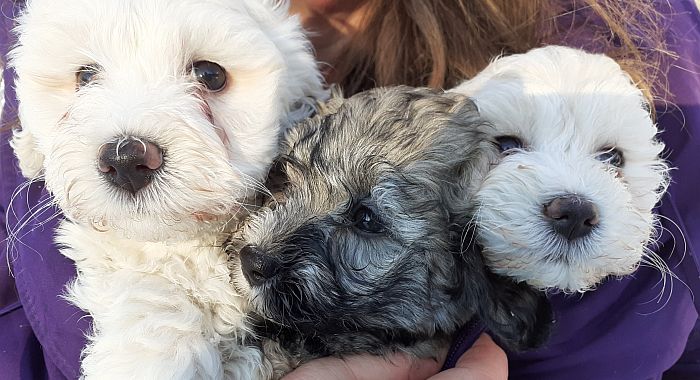 Havanese Litter - Winter 2019
Panda Bear Kennels is a small hobby breeding kennel in Grand Forks BC.
We selectively breed Havanese, and the occasional litter of Bearded Collies. Breeding stock is always fully health tested, mentally and physically sound, and consistent with breed standards.
Puppies are always raised in our home. They are extensively socialized, especially after 4 weeks of age. Puppies go to their new homes between 8 to 10 weeks of age. By this time, they have started both housetraining and crate training. They have been taken on car rides and are starting to learn about collars and leashes.
We believe in responsible breeding practices and we support puppy owners for the lifetime of their dogs.